Resources
Screenshots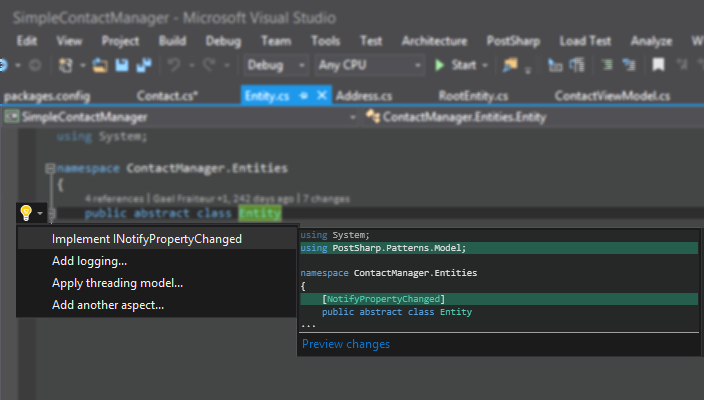 Implementing a pattern can be as easy as selecting an action in the Visual Studio lightbulb.
A look of the wizard that helps add logging to your project.
The tooltips show you which aspects have been applied to your code.
PostSharp Explorer shows which aspects are present in your solution and to which targets they have been applied.
PostSharp Metrics tool window shows how many lines of code you wrote manually and how many you probably saved thanks to PostSharp.