Give your users the familiar Undo/Redo experience without breaking the bank.
Undo/Redo any object state change.
Handle multiple changes as one step.
Expose in the UI with built-in or custom controls.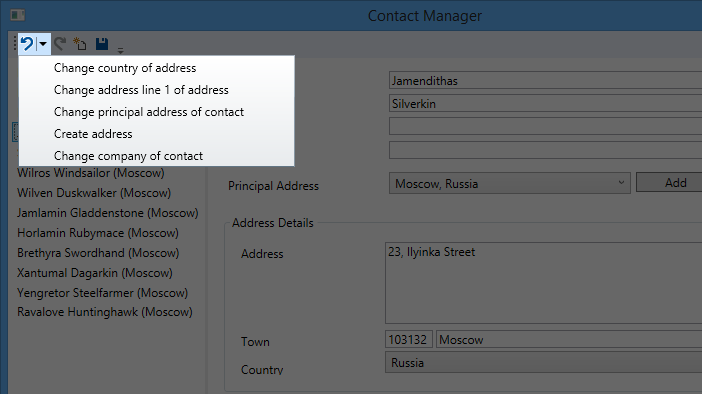 Undo/redo doesn't need to be overwhelming.
Deliver the UX expected
Familiar office experience – Deliver the productivity experience your users expect. Add multi-step undo/redo to your application.
Meaningful operation granularity – Build it how they will use it. Easily group multiple changes into single operations that are meaningful to users.
Meaningful operation names – We know your users don't want technical terms in the user interface. Configure meaningful names for Undo/Redo operations automatically or manually.
Affordable functionality… finally
Radically lower development costs – Undo/redo no longer requires large amounts of custom code. Tell users that this functionality can be added with much lower cost than in the past.
Little impact on source code – We did all of the hard work for you. Identify the areas where you need Undo/Redo and make minimal changes in source code.
Ready-made user controls – Just include the prebuilt XAML controls to deliver the familiar Undo/Redo experience to the user.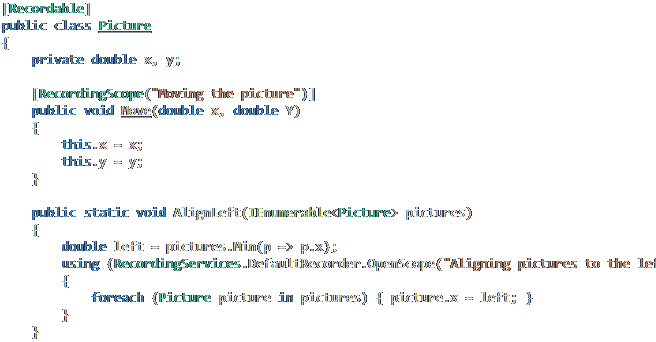 Customizable
Rich API – When needed you are able to define the granularity of operations, customize names of those operations, and create a unique user experience.
INotifyPropertyChanged – We realize that Undo/Redo and INotifyPropertyChanged both operate on the same UI bound objects and we made sure that they will work together efficiently and seamlessly.